Apple inc.'s Marketing Mix 4ps Case Study Solutions
Abstract
Case study Apple Inc: Marketing is important function for the business organizations to identify, develop and satisfy customer's needs. Marketing process has various elements such as value proposition, marketing mix(4 ps of marketing ) , segmentation, targeting and positioning. In macro environment, political, economical, social and technological environment of US have been discussed for Apple Inc. In micro environment, suppliers, competitors, employees and SWOT analysis have analyzed. After this, market segmentation, targeting and positioning strategy for Apple iPhone have been discussed. Further, 4P's of marketing and extended marketing mix of Apple iPhone have been analyzed. Moreover, differences in B2B & B2C marketing and domestic & international marketing have been described.

Case study Apple Inc: Introduction
Marketing is the management process that is responsible for identifying, anticipating and satisfying customer requirements profitably. In this report, marketing process and marketing strategy of Apple Inc. for its iPhone will be discussed. Along with this, organizational analysis, market and industry analysis will be done with the help of suitable tools and techniques.
Additionally, marketing mix (4 P's of Marketing), segmentation, and targeting, positioning and extended marketing mix (7 Ps of Marketing) will be described. Apart from this, differences in marketing of products and services for customers and business organizations will be examined. Further, difference between international marketing and domestic marketing will be discussed.
LO 1.1 Elements of marketing process
According to American Marketing Association (AMA), marketing is the activity, set of processes for developing, communicating, delivering and exchanging offerings that have value for customers and society.
Following are the main elements of marketing process:
Sponsorships: In this form of marketing, organizations spend some money that is associated with the event or a sports program to achieve brand recognition. In this, organizations display their brand names and logos alongside with the programs and events by mentioning that the particular organization provided funding for this event or program. For example, PepsiCo gives sponsorships in cricket world cup and other sports events.



Community: Community is a small social unit that has common values and beliefs. Organization develops community for the welfare of public and positive brand image in the minds of people. Organizational communities are formal and informal related to family, incorporated associations, decision making structures and economic enterprises.
Marketing mix: It is the set of controllable marketing tools that the firm uses to generate response in the target market. In this, 4P's of Marketing like product, price, place and promotion are included.
Segmentation: It refers to the process of dividing a market into different groups according to the needs and characteristics of people. Segmentation is based on geography, behavior, psychology and demographic factors.
Targeting: It includes select one or two segments according to attractiveness and suitability of the product.
Differentiation: It is related to the creating a superior customer value through differentiating the products and services from competitors.
Positioning: In this, companies offer their products and services to occupy a clear and unique image in the minds of target customers.

LO 1.2 Benefits and costs of a marketing orientation
Marketing orientation refers to the implementation and completion of marketing concept. Marketing oriented company is committed for valuing customers and their needs. Apple Inc. uses product orientation marketing strategy by focusing on product quality. Company always focuses on the innovation and technology of their products (Bowman and Gatignon, 2010).
In mobile phones, company has competitive advantage over the other mobile phone manufacturers. It creates mobile phones with attractive and innovative features according to the needs and requirements of the customers. So, Apple is considered as leaders in the field of technology.
Apple's marketing strategy is based on the creating products for satisfying the needs of customers. The company focuses on customer's needs, so, it doesn't compete with price and set their own prices because it delivers much more value to the customers. The company made the marketing process simple (Ireland, Hoskisson and Hitt, 2008).
It provides different and innovative products to the customers according to their needs that can't be satisfied with competitor's products. So, customers attract and pay for Apple's products. Thus, Apple gains huge market share, large customer database and customer satisfaction in the form of benefits of marketing orientation.
Need Case Study Help or 4 P's of Marketing Assignment Help: Hire StudentsAssignmentHelp
If you are looking for any case study assignment help related to any organization or area, then you can opt for the case study assignment help services offered by StudentsAssignmentHelp.com, which offers all kinds of assignment help services like, essay help, dissertation writing service, do my homework, do my assignment, essay writing help etc. for all level of students from K10 to PhD. Level. If you are seeking help with any SWOT analysis assignment, PESTEL Analysis, Porters model, SMART analysis, marketing analysis of a company, marketing case analysis, 7ps of marketing, 4 P's of marketing or marketing mix of any company then you can take the help from our experts writers having extensive knowledge of all marketing principles with practical skills to apply them in real life based marketing case studies.


Case study Apple Inc: LO 2.1 Macro and Micro environmental factors
Macro Environment Analysis: In this, political, economic, social and technological factors are analyzed to understand the business potential, future market position and influence on marketing decisions for Apple.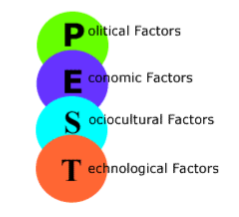 (Source: Lamb, Hair and McDaniel, 2011)
Political factors: In present, more than half sales of Apple products are from outside the USA. The company has no control over various issues of the country such as terrorism, political uncertainties and health issues that affect the marketing decisions of the company (Schneiders, 2011).
Economic factors: In present, the economic conditions of the USA are getting better. But due to high inflation in economy, purchasing power of consumers is reduced that influence the sales of Apple's products (Housden, 2010). Further, currency exchange rate is volatile that influence the marketing and business decisions of the company.
Socio-cultural factors: Company faced variety of issues such as environmental protection, health and safety issues and various regulations and laws that influence the marketing and business decisions of the company.
Technology factors: The demand for consumer electronic products is volatile due to fast technological changes and tough competition in the market. But, Apple is the leader for innovation and improvement in their products (Housden, 2010). Company has full control on the innovation in personal computer and iPhone.
Micro external environment
In this, competitors, suppliers, customers are analyzed that are controllable by organization but they have influence on marketing decision of Apple.
Competitors
There are various competitors in the market for Apple's iPhone such as Blackberry, HTC, Sony Xperia, Samsung and Motorola. The competitors and their products influence the marketing decisions of Apple and its ability to sustain competitive advantage for long time (Lamb, Hair and McDaniel, 2011). Competitors provide wide range of products with different features and price range that make difficult for the company to gain maximum market share in the mobile phone market.



Suppliers
Apple provides complex devices in the market and it has contracts with different suppliers such as Hitachi Global Storage Technologies, Seagate and Western Digital to make better negotiations and avoid shortage problems.
Customers: Apple provides innovative products for customers according to their needs, so, customers want to pay high prices for its products. Apple had sold 270,000 units of iPhone in the first week of launching (Apple Inc., 2013). Apple's products are very popular, so, customers have low bargaining power.
Case study Apple Inc: Micro internal environment
In this, internal situation of the company is analyzed through SWOT analysis.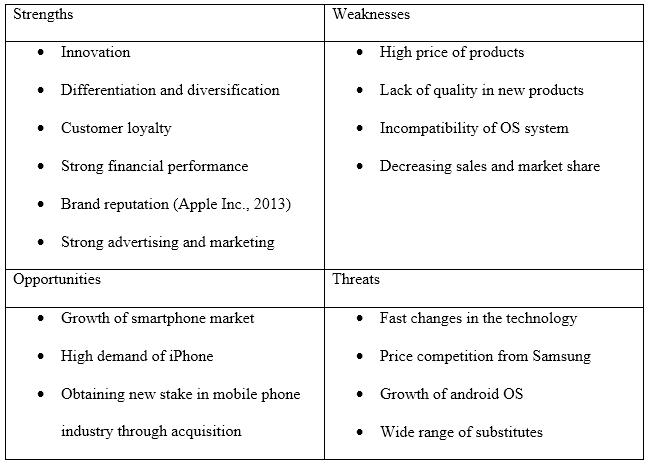 LO 2.2 Market Segmentation
Market segmentation is the process to divide the market on the basis of same needs and characteristics of people (Tynan and Drayton, 1987). Apple launched a smartphone with the name of Apple iPhone that has touch screen feature instead of normal buttons. Along with this, it has voice calling, music, video, web browsers and many other advanced features. So, company has segmented the market on the basis of size, growth, attractiveness and accesses the market.
Size:-
Company has 51% shares of overall phone profits with contributing 22% in overall sales. Apple has segmented the market according to income level such as high income level, mid income level and low income level (Pham-Gia, 2009). In first segment, professionals, corporate users, entrepreneurs and medical users are included who need smartphone for their busy schedules and communicate with colleagues, friends and family. In second, high school, college and graduate students are included who need a smartphone for email, messaging, social media and other applications.



Growth:-
The overall mobile phone market grew by 5.6% and there is a trend to changing from feature phones to smartphones. For android handsets, there are 52% global sales that were only 25% in last year. The demand and need for smartpones are increasing in present time for every people, so, this market has potential growth.
Attractiveness:-
In present, Apple has controlled 42% of high end smartphone market through its product line 'iPhone" series. Company wants to launch a new and less expensive model to attract new customers who want to use iPhone but cannot afford the phone due to its high prices.
Access:-
Company can target the market according to the easy access and convenience. Company provides its products through Apple stores and online retail stores. So, company can segment the market on the basis of this strategy. For online customers, company can provide offers and other discounts while for Apple store's customers, company can provide after sale services and guarantees.
LO 2.3 Targeting
On the basis of above segmentation, company should target high income level group including professionals, corporate users and entrepreneurs. Along with this, company should focus on youths who want smartphone for their high life style (Schneiders, 2011). Company should target on western countries also due to its modern and advanced culture that supports the features of iPhone.
LO 2.4 Influence of Buyer behavior
Influences that affect the behavior: The fashionable design, powerful functions, other available products, brand image, income, good brand equity and friends and families' influence are main factors that influence the marketing activities and buyer behavior regarding this product (Kotler, Armstrong, Harris and Piercy, 2013).
Level of involvement: Along with this, the needs of professionals and corporate people to keep in touch while travelling and outside the office, record and update information and do all functions of a computer in hand influence their buying decisions. So, in this product, the level of involvement of customers is high. Thus, involvement factor influences the buying decision of the customer for Apple's iPhone.



Decision making process In the decision making process, needs, research of market, peers and family's opinion are considered that influence the buyer's decision making process. The views and opinions of peers and family members influence the decision making process of buyers regarding the smartphones.
Case study Apple Inc: LO 2.5 Positioning
Apple should position its iPhone as flexible, advanced, value added device and convenient for corporate people and professionals. Apple is a strong brand that is popular for its innovation and technology advancement, so, company should not focus on technology for positioning iPhone (Schneiders, 2011). Company should promote this product as convenient device that is useful in communication, entertainment and internet access.
Marketing plan
For the growth and business expansion, there are four strategies available that are shown in below diagram.
Ansoff Matrix: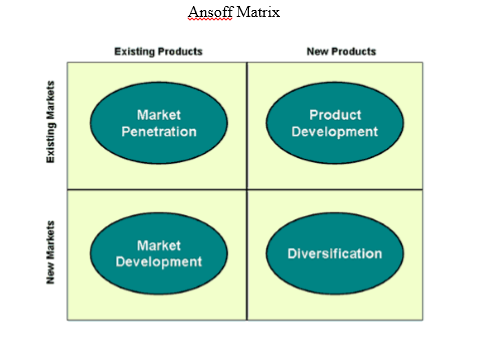 (Source: Kotler, Armstrong, Harris and Piercy, 2013)
Above these strategies, market development strategy is suitable for Apple's iPhone. This mobile is popular in USA, so, company could use different marketing strategies for selling its existing products in new markets. To achieve this, company can expand in other geographical area. By expanding business into foreign market, company could gain new customers and opportunity to increase market share. So, there is marketing mix for Apple's iPhone in new market "China".
LO 3.1 Product Mix/4 ps of marketing
Apart from big touch display screen, WIFI and Bluetooth, company provides location based services. It is value added service for customers that is related to health, indoor object search, work, entertainment and personal life (Mohr, 2011). Along with this, company uses simple, smart and environmental friendly packaging due to consumption of low packaging material. Company provides Chinese style adaptor with each phone to satisfy the customers. So, with this product offering, company can sustain competitive advantage over the competitors.
LO 3.2 Distribution
To provide this product for customers conveniently, company can adopt three strategies.
• Increase online availability of product and use third party logistics.
• Cooperate with local telecommunication service providers.
• Increase the number of Apple stores and dealers in major cities of China.
LO 3.3 Price
Pricing is a strategy or approach to achieve organizational and marketing objectives. There are various types of pricing such as penetration, captive, skimming, psychological, professional, differential and promotional pricing (Schneiders, 2011). In Chinese market, captive, skimming and psychological pricing would be used according to the products.
In captive pricing, products would be sold at low cost but profits could be gained through application in Apple store. In skimming, product is launched at high prices, then after the changes in demand, prices are reduced. It would help to earn premium profits and develop an image of quality and prestige. In psychological, prices would be set according to lucky numbers such as 999.99 and 888.88 that are acceptable and have special meanings in Chinese market.


LO 3.4 Promotion
To attract the customers for iPhone, Apple would use online marketing, advertising, public relations and promotional campaign. Company would use mass media advertising through issuing advertisement in TV, Magazines and newspapers (Mohr, 2011). Company can use promotional campaign to promote its iPhone in Chinese market.
LO 3.5 Extended marketing mix
Three extra P's have been added in marketing mix due to large contribution of service sector in economy. The three P's of iPhone are:
Physical evidence: In this, company would provide attractive and helping environment at its stores. Along with this, it has attractive websites and online stores that provide complete information about iPhone.
Process:- In this marketing mix, processes for identifying customer needs, processes for distributing and delivering iPhone, processes for handling their complaints and processes for managing their orders for iPhone are included (Pham-Gia, 2009).
People: People or employees are the mirror of organizational culture. So, company would hire and train its employees for proving effective customer service at Apple stores. Its sales people and customer interfacing personnel interact with customers through pleasant and friendly manner. They follow 'welcome' and 'have a nice day' approach to develop relations with customers.


LO 4.1 Marketing Mixes For Two Segments
Product:- For high income level and corporate users, company should provide Mac OSX applications, wireless network, record keeping facility and instant mail services. For youths and students, it should provide fashionable design, TV shows, music, video, social networks, internet and PDA services.
Price:- For corporate users, company can use skimming pricing and for students and youths, company could use captive pricing strategy. Professionals and corporate users not consider price so much while students have concerned about the price of the product.
Place:- Company should provide iPhones for both segment customers through online stores, Apple stores, contracts with third party and local telecommunication service providers. Company should provide iPhones for both segments at easy and convenient way.
Promotion:- For promoting the product in demographic segment, company should use advertising through broadcasting and print media, online marketing, public relations, direct marketing and internet marketing. On the other hand, for youth and students, company should use promotional campaigns, special events such as sponsorship of teams and programs, sales promotional tools like coupons, discounts, contests as promotional tools. Along with this, company can use social media as an advertising and marketing tool that is popular among youths.
Conclusion:- On the basis of above discussion, it can be concluded that Apple is leading company in consumer electronic goods and it is popular for its innovation and quality products. Company has simple and effective marketing strategy that helps to attract customers and increase market share. In the USA, company has executed all opportunities of business, so, it wants to expand the business in foreign countries. China is suitable market for its iPhone due to largest mobile phone market. In USA, company targets two segments like corporate users & high income level (demographic) and youths (psychographic) for its iPhones. Through strong marketing mix and marketing strategies, company would gain success in Chinese market.
Recommendations:- In the product strategy, it is recommended that company should change in its strategy and allow cross sharing of iPhone operating system (iOS). Company faces big threat from Google's Android operating system that is growing fast and eat large market share because of affordable. If the company would not adopt this strategic change early, then other mobile phone manufacturers would change their operating system from android to iOS because people want to use iOS but they can't afford the prices of Apple's iPhone. Apart from this, company should try to provide low cost products for middle income level group and others.
LO 4.2 Differences in B2B and B2C marketing
Marketing for business to business (B2B) and business to consumers (B2C) is different. For Apple, the basic principles of marketing remain same but the marketing mixes can be changed when moves to target businesses rather than consumers. The marketing for businesses is more complex and lengthy process because it is based on logic while consumer marketing is based on emotions (Barschel, 2007).
Along with this, marketing for businesses is differ from marketing to customers because of few number of customers, large order size, high value of each customer, focuses on long relationship, complex & lengthy purchasing process and complex value proposition. The business to business marketing is more expensive and time consuming as compared to business to customer marketing.
Following are the differences that company would face if it markets its product for business organizations:
Buyer Behavior:- In consumer marketing, emotion plays important role while in marketing for businesses, emotions are less important. For businesses, purchasing decisions are task oriented and based on logic and less emotional (Miller, 2012). Business organizations focus on product features that provide quality and productivity.
Relationship With Customers:- In consumer marketing, Apple targeted large audience through mass media and advertising. Company interacts with customers through advertisement, sales people and promotional campaign. In contrast, marketing for business organizations, company should involve in meetings with the buyers before sales contract. In these meetings, they negotiate the prices, other terms and conditions and develop confidence and trust for each other (Leake, Vaccarello and Ginty, 2012). This process takes time and money but provide strong brand loyalty and long term relationship with business customers.
Communication Methods:- The selling process for business customers is more complex and long as compared to customers. At the same time, business marketing requires shorter and direct communication and distribution channels. In marketing for business, small budgets are required for promoting the products (Miller, 2012). Generally, direct marketing and trade publications are used to inform the business organizations about the product.
Purchasing Process:- In business marketing, purchasing process is complex and it takes months to complete the process. While regular customers have short purchasing process, they can take decisions in few days or few minutes.
Customer Value:-The value of a customer is higher in business marketing than a value of a customer in customer marketing. It is because marketing of business includes higher cost of sales and higher chances of repeat sales from same customer (Barschel, 2007). On the other hand, the chances of repeat sale are fewer in marketing for customers.
Size Of The Market:- In marketing for business, the size of the market is small including few thousand business customers. At the same time, the size of market is large and broad in customer marketing including thousands to millions of potential customers.
So, the marketing to business is different from marketing to customers. If Apple wants to market its iPhones to business organizations, company should focus on the logic of the product. Company should provide in-depth information about the product because business customers are information seekers. Company should use direct marketing that saves time, money and resources and develop long term relationships.


LO 4.3 Difference between international marketing and domestic marketing
Domestic and international marketing have same fundamental marketing principles. In globalization, the boundaries of countries are shrinking at fast, so, companies are doing business from local market to different parts of the world. In domestic marketing, marketing strategies are developed to attract and influence customers within the boundaries of a local country (Brady, 2010). While, in international marketing, there are no boundaries of a country for a company, they can target customers at worldwide and develop marketing strategies globally.
In global marketing, companies have to adopt different marketing strategies for different countries due to their culture, legislation and laws. Some countries prevent to enter foreign firms in their country to reduce competition in local market and protect inefficient domestic firms (Doole and Lowe, 2008). On the other hand, firms go abroad to gain new opportunities and expand the market globally. So, here is marketing mix for the companies in international marketing that is different from domestic marketing.
Segmentation:-
In the global market, firms can segment the market into different groups according to similarities like geographical factors, cultural factors, individual characteristics and demographic segmentation (Onkvisit and Shaw, 2004). Segmentation is helpful for the companies to serve in the global market with single product. Apple should segment the market according to behavioral and demographic factors and target suitable market for its iPhones.
Positioning:-
It is challenging for the companies to position a product in international market. In global market, there are two types of positioning such as high tech and high touch products. So, Apple would face the challenge in global positioning to adjust its products with the specific demands of a country and sustain competitive advantage while maintaining global brand image and cost savings (Doole and Lowe, 2008).
Product Mix:-
Culture plays important role in the desires and needs of a customer. Through customization, firms offer a unique product in each country according to their culture and demands of customers. For example, Apple provided a Chinese adapter with iPhones in Chinese market.
Price Mix:-
In international marketing, pricing decision is critical because it includes trade barriers, differences of currencies, longer distribution channels and additional cost (Brady, 2010). But before setting the price, company should know the demands and income level of target market. The pricing policy should be aligned with the organizational objectives also.
Place Mix:-
In international marketing, distribution of goods to end users is important and challenging task. Company can distribute its products directly through own Apple stores or contact with local companies to perform the distribution services. It is more beneficial to take the help of local distribution companies to distribute the product in their countries.
Promotion Mix:-
International advertising is different from domestic advertising. In this, companies use same brand name and global themes to target customers in more than one country. Through standardization, company can develop a global brand image across the world and achieve economies of scale (Brady, 2010). If there is any issue in any country related to advertising, then company should change its advertising according to culture of country.

References
Apple Inc. (2013) [Online]. Available at: https://www.apple.com/ [Accessed 27 July, 2013].
Barschel, H. (2007) B2B Versus B2C Marketing – Major Differences Along the Supply Chain of Fast Moving Consumer Goods (FMCG). Germany: GRIN Verlag.
Bowman, D and Gatignon, H. (2010) Market Response and Marketing Mix Models: Trends and Research Opportunities. USA: Now Publishers Inc.
Brady, A. L (2010) Essentials of International Marketing. USA: M.E. Sharpe.
Doole, I and Lowe, R. (2008) International Marketing Strategy: Analysis, Development and Implementation. USA: Cengage Learning EMEA.
Graham, H. (2008) Marketing Strategy And Competitive Positioning, 4/E. South Africa: Pearson Education Inc.
Housden, M. (2010) Marketing Information and Research. USA: Routledge.
Ireland, R. D., Hoskisson, R. E and Hitt, M. A. (2008) Understanding Business Strategy: Concepts and Cases. USA: Cengage Learning.
Kotler, P., Armstrong, G.M., Harris, L and Piercy, N. (2013) Principles of Marketing. South Africa: Pearson Education, Limited,
Lamb, C. W., Hair, J. F. and McDaniel, C. D. (2011) Essentials of Marketing. USA: Cengage Learning.
Leake, W., Vaccarello, L and Ginty, M. (2012) Complete B2B Online Marketing. USA: John Wiley & Sons.
Miller, M (2012) B2B Digital Marketing: Using the Web to Market Directly to Businesses. South Africa: Que Publishing.
Mohr, J. (2011) Marketing of High-Technology Products and Innovations. South Africa: Pearson Education Inc.
Onkvisit, S and Shaw, J. J. (2004) International Marketing: Analysis and Strategy. USA: Routledge.
Pham-Gia, K. (2009) Marketing Strategy of Sony for Portable Audio Device Business. Germany: GRIN Verlag.
Schneiders, S. (2011) Apple's Secret Of Success – Traditional Marketing Vs. Cult Marketing. Germany: Diplomica Verlag.
Tehrani, N (2008) Contemporary Marketing Mix for the Digital Era. UK: AuthorHouse.
Tynan, A. C and Drayton, J. (1987) Market Segmentation. Journal of marketing management, 2(3), p. 301-335.
Quick Connect