Paraphrasing – A Complete Guide
08/13/2019
|
George Orwell
|
1653
Paraphrasing refers to the transmission of the information or related things by using the words of your own Preview Changes (opens in a new tab). It is the most vital assignment writing skill. It is also referred to as restating the statement, paragraph, or sentence that you have read. Paraphrasing is the most important method used while writing assignments or research papers in schools and colleges. Our professionals are providing you with the complete guideline on paraphrasing. By reading this article you will be able to paraphrase the text easily.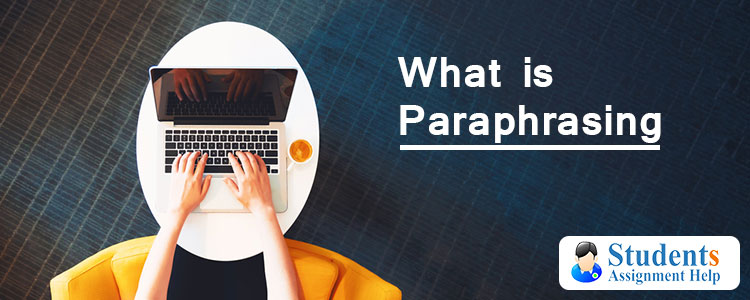 What is the meaning of paraphrasing?
Paraphrasing simply means presenting information and ideas of others in your own words. While paraphrasing, it is very much essential for you to acknowledge the source from where you have taken specific information. Paraphrasing mainly includes taking a text or passage and rewording it.  The main purpose of a paraphrase is to write a summary of authors ideas. While paraphrasing students need to concentrate on particular ideas throughout the text.
The advantages of paraphrasing are that it provides students with a chance to express ideas in their own words. It helps students in increasing their understanding of the topic.
Why paraphrasing is important?
Paraphrasing can help you to make your assignment plagiarism free by restating the source content which you are referring to. Paraphrasing is very important for students as it acts as life-saving for them. Many times when scholars need to submit the given assignment in a hurry and don't have time for research then they select the content of other writer and they submit by simply paraphrasing it.
There is only a little difference between paraphrasing and plagiarism. While paraphrasing an assignment, if your words and structure of the sentence are very much similar to the words of source content then it is proof that you have been trying to take ownership of someone else's thoughts. And it will detect plagiarism which is not acceptable at all. You should keep the main idea of the content by putting it in your own wordings.
In case you feel that you are not able to paraphrase the paragraph while keeping the exact meaning of the source content, then you can also put exact words of authors but within the quotation marks.
Paraphrasing is highly important as it enables you to develop an understanding of the source by writing it in your own words.
Before starting to develop an understanding of How to paraphrase, it is very much important fr you to gain knowledge about the rules of paraphrasing.
Guidelines for paraphrasing
There are certain guidelines or rules that need to be followed before paraphrasing the source:
Go through the original text again and again till you understand it clearly.
Keep the original text away and write it by using your own words.
Look closely at unfamiliar words, observing carefully the exact sense in which the writer uses the words.
Crosscheck the paraphrase again and again with the real test for the exact meaning and keep on altering the words or phrases that are similar to the original one. If both the wordings of paraphrase and original are too similar then it might be seen as plagiarism.
It is mandatory to cite the source information along with the page numbers. While paraphrasing too, it is must to acknowledge the original author.
Now, let's understand step by step process of How to do paraphrasing?
Step by step guide – How do you paraphrase quickly?
Below are 8 steps that you need to follow in order to paraphrase Harvard style paper.
Decide the information that you want to share after doing paraphrasing.
Modify the arrangement of sentences or words that you are using. With this, it will be easy for you to interpret the message by keeping the meaning the same.
Alter the grammar or words according to the necessity.
Synonyms can be used, if necessary. But remember not to change any particularly special terms. An effective method to detect relevant synonyms is to go through the same article wholly. There only you will find the best synonyms for your desired words.
If there is a need to put the same consecutive words in your article, you should use the words inside the quotation marks.
Repeat the author's name or a pronoun through the paraphrase, so it is clear that we are still reading a paraphrase.
If relevant, put the address of the source information.
Put the name of the author and page numbers.
The three points to be checked in a paraphrased paragraph effectively are:

The sentences should be rephrased by using your own words.
Never change the original meaning of the source statement.
Properly cite the source information.
What are the paraphrasing techniques to make content plagiarism-free?
Assignments are a very common thing for a student in schools and colleges. There is always a need for students to submit plagiarism free and original assignments. The universities check whether the content submitted by the students is plagiarism-free or not by using an online plagiarism-free software referred to as Turnitin. Plagiarism is the most terrible fault in an assignment that can deduct your marks.
When a person or student copies the content from one source to another by using the exact words, it is called plagiarism. When we talk to make a plagiarism-free content, paraphrasing is the most effective tool to make your content to pass through Turn tin software.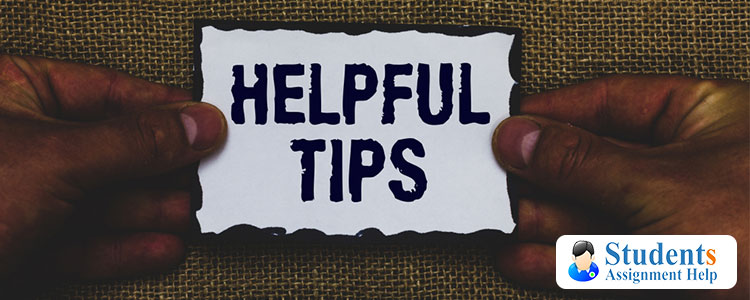 Examples of paraphrasing
Example 1
Original sentence: Neha is my best friend, she always encourages me.
Example 2
Paraphrased sentence: When I feel nervous, Neha always encourages me.
Example 3
Original sentence: Yesterday I was feeling very tired and I felt that I was suffering from fever
Example 4 
Paraphrased sentence: I was not able to do any work yesterday, because of tiredness and fever.
Example 5 
Original sentence: Of all the places to travel, Mexico is at the top of my list.
Example 6 
Paraphrased sentence: Mexico is my prior destination when I plan for a trip.
Example 7 
Original sentence: In Washington, it's a dog eat dog. In academia, it's exactly the opposite!
Example 8 
Paraphrased sentence: There are different scenarios for dogs in both Washington and academia. At one place, the dog eats another dog, but opposite in other places.
Example 9 
Original sentence: The cushions are new and I can experience the comfort well.
Example 10 
Paraphrased sentence:  I feel very comfortable while using cushions as they are new.
Example 11 
Original sentence: The participants read 60 sentences in random order in a sentence reading task.
Example 12 
Paraphrased sentence: 60 sentences read randomly by the participants participating in sentence reading task.
Example 13 
Original paragraph: "There were uncle and aunt used to live in a house. They have lots of money and jewellery with them. Once a thief entered their house and looted them by threatening them to murder if they do not follow the instructions of the thief. So it is very necessary to take safety measures".
Example 14
Paraphrased paragraph: Safety measures are a very mandatory thing, I am telling you the reason with the help of a story. There was a happy house of uncle and aunty having all the treasures. A thief struck their house one day and looted by threatening them to kill. If they had certain security, they would have saved their money and jewellery."
Example 15
Original paragraph: Terrorism is the most havoc act took place by a certain group of persons for their personal reasons. It can take the life of many innocent people and damage public or private properties"
Example 16 
Paraphrased paragraph: Terrorists keep on destruct the governmental or personal properties and take the lives of many innocent people for their own personal reasons.
Types of paraphrasing
Changing parts of speech: This type of paraphrasing deals with replacing parts of speech such as nouns, adverbs, verbs, adjectives, etc. As an instance:
Original sentence: The boy was about to reach the finishing line to get another achievement in his list.
Paraphrased sentence: The boy achieved another win in his list by crossing the finishing line.
Changing the structure: It refers to changing the structure of the sentence. You can change the sentence by either for a passive voice from active voice and vice versa. The structure can be changed by keeping the author's point of view as it is. As an instance:
Original sentence: Dogs are very loyal pets and puppies are the cutest.
Paraphrased sentence: If you are a pet lover and want the loyal one too, then dogs are the best and their puppies are very cute.
Reduce the clauses: It aims at reducing the number of clauses in a particular sentence. It can be a little confusing. As an instance:
Original sentence: I go to the gym on a daily basis, do all the exercises and machines, and after returning too, I follow the guidelines given by the gym instructor.
Paraphrased sentence: I strictly follow all the guidelines given by the instructor by visiting the gym daily and doing exercises and machines.
Replacement of synonym: It is one of the easiest forms of paraphrasing. It aims at replacing the words simply by using their synonyms. As an instance:
Original sentence: Terrorism has been practised by political organizations with both rightist and leftist objectives
Paraphrased sentence: Political organizations engaged in terrorist activities with the aim of both rightist and leftist.
Paraphrase in literature
In day to day life, we can find paraphrasing in numerous sources such as newspaper, film documentaries, literary journals, etc. Certain instances of paraphrasing in literature are:
Original sentence: Someone once wrote that musicians are touched on the shoulder by God, and I think it's true. You can make other people happy with music, but you can make yourself happy too.
Paraphrased sentence: In John Berendt's nonfiction novel Midnight in the Garden of Good and Evil, a character references what someone has once written by paraphrasing their message.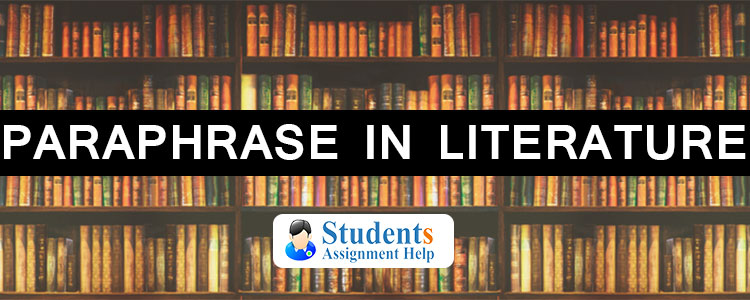 Paraphrasing In pop culture:
In pop culture, paraphrasing refers to an attempt to change the words of previous plays, stories, etc. For example, paraphrasing of Shakespeare's novel. As an instance: From Shakespeare's novel, A Different World: Romeo, Oh Romeo.
Original words of Shakespeare: Oh gentle Romeo. If thou dost love, pronounce it faithfully. Or if thou thinkest I'm too quickly won, I'll frown and be perverse and say thee nay, So thou wilt woo.

Paraphrased sentence: It's all about translation. Oh, sweet thang Romeo. If you think I'm all that, then step to me correctly. But if you think I'm a skeeze, I'll be dissin' and dismissin', then you'll be workin' overtime getting' me back.
Summaries are also used by restating the sentences just similar to paraphrasing. The only difference is that the paraphrases are accurate and definite while the summaries are concise and discriminating. Summaries are written by taking the important points and facts and write them in a concise form. On the other hand, paraphrases are written by purely restating the source statement in another form. An instance to differentiate summary with a paraphrase:
Original statement: There was a new party in our colony. It contains very delicious food, appetizers, Dj and a lot of fun things and games.

Summary: At the New Year party we enjoyed food and fun games and numerous other activities.  In summary, we reduce the source sentence by taking into account all the important points.

Paraphrase: At the New Year party in our colony, we had delicious food, appetizers. We enjoyed the DJ and various fun games.
Through paraphrasing, sometimes we change the tough phrases into easier to understand the form, it cannot be referred to as translation. Whereas the translation refers to converting a sentence from one language into another one. Taking an instance for differentiating translation with paraphrasing:
Original sentence: That's life.

French translation: C'est la vie.

Paraphrased sentence: Happiness after sadness, this is the process of life.
Paraphrasing refers to the change of words whereas quoting means you need to put the same sentence copying word to word. In the paraphrase, you have to use your own voice language throughout the paper whereas in quoting there is no need to change the original wording as it is already great and there is no more room for betterment is it. Quotes may reduce the readability of your text. The quotes used in your article should have certain limitations.
Types of assignments for which student need paraphrasing
Assignments are the biggest reality that the students have to deal in their day to day life. Sometimes it also acts as trouble when they get continuous back to back assignments to write without any break. Students need paraphrasing for all other types of assignment such as
Type 1
Essay: It is the normally precise piece of writing that depicts the author's own point of view about a particular topic.
Type 2
Report writing: Report writing refers to writing about a particular topic elaborately.
Type 3
Dissertation: Dissertation is referred to as your final year academic writing project to be submitted in support of your candidature and to show the overall knowledge for a particular subject.
Type 4
Thesis: Thesis is another term used for the dissertation.
Type 5
Literature review: a Literature review is a type of assignment paper that includes the survey of scholarly sources such as books, articles, etc to write on a particular topic.
Type 6
Book writing: It refers to writing a book for any specific topic.
Type 7
Movie summarisation: It is the study which takes into account the understanding of the audiences.
Type 8
Research paper: It is a piece of academic writing that is written on the basis of the writer's deep research and analysis about a particular research topic.
Type 9
Annotated bibliography: It is the paper that provides a summary of each and every small and big entry.
Type 10
Reflective journal: Reflective journal is the paper to put down your daily reflective entries.
Type 11
Critical review or analytical review: It is referred to as writing the summary and evaluation of the facts and information given in an article.
Type 12
Case study: Case study referred to as the thorough examination of an individual, group of individuals, etc over a particular duration of time.
Type 13
Lab/ practical or experiment write up: It refers to including the results collected by your practical research.
Type 14
Project report: Project report is a document which provides details on the overall picture of the proposed business.
All these types of assignments written by students need paraphrasing. The universities assign these type of assignments to students to paraphrase and write a plagiarism-free assignment paper. Sometimes when students get an assignment, they feel so exhausted and they don't want to write the assignment wholly from starting. They feel that they might get some assignment written by another writer and just have to paraphrase it.
You should be very clear and concise while paraphrasing any of these assignments. Keep practising for using the facts and figures in your own words. Always remember to do the citation of sources in the format asked by your mentor.
How to cite a paraphrase?
After correctly done with paraphrasing the text, it's time to give credit to the original author. Giving credits is thanksgiving practice that should be adopted by every student to maintain the accuracy of their data. In fact, your writing can be declared duplicate if you are trying to use the data with copyright without adequately citing.
There are various citation styles that you can use in your paper that are APA citation style, MLA citation style, Chicago notes, and Bibliography. The most common form used is the APA citation style. Unless specified, follow the guidelines of APA style to mention the sources of your content.
While citing the sources, the most common mistake done by the students is they don't keep a proper track of the sources. And they end up by mentioning the random names of the author that is an unauthentic practice of giving credits to use their content. Everyone deserves praises for their hard work. So you must properly cite the name of original authors along with the title of their work, and the date of publishing while rephrasing.
Paraphrasing vs quoting: comparison
Generally, it is recommended to limit the use of direct quotes in your paper. Sometimes you may want to keep the statements in exact order. There may be some phrases that you are not allowed to alter. Try to quote them by keeping in mind there should not be more than one quoted phrase in the same paragraph. Limiting the usage of quotes in the paper is wise as:
Through paraphrasing, it becomes clear that you completely understand the actual concept.
Throughout the article, your own voice will stay more dominant than the original author.
Quotes also affect the readability of your paper.
Over usage of direct quotes may also reduce the quality of your paper. Direct quotations are those statements which we copy from the original content in our own work and to avoid the chances of plagiarism, we prefer to quote them. We should try to rephrase most of the statements except those that are required to keep the same. Use your own words by continuing your primary focus on retaining the actual meaning to enhance its readability. Paraphrase the content, quote it only when:
You want to write the exact definition as in the original paper. If you try to change it, you may lose its actual behaviour.
Your efforts of trying may result in writing some inaccurate information in your paper.
When you try to prove something, and in between, you need to give the shreds of evidence in support of your arguments.
You should quote the phrases in the above-defined conditions only. In other cases, try to rephrase them in your own words to maintain its readability and efficiency.
Paraphrasing vs summarizing: differences 
Both paraphrasing and summary are basically similar in different universities. But there is a slight difference in between these two. That minor difference is mainly in terms of the size of the resulted paragraph. In paraphrase, you usually write the same number of words as the original one and interpret the data line by line.
While when you write a summary for the given content, you compile the entire paragraph in one go. Summarizing involves starting writing the material after understanding the section entirely. Then without keeping your focus on the number of words, explain the paragraph in your own words.
While rephrasing, you give a concise view of the data, but the summary is its detail view. You can paraphrase through changing the structure of sentences or by using synonyms in place of original words. But while summarizing, you don't need to use such techniques as you just have to use your free style of writing in it.
In spite of these differences, both do have some similarities in them. Both require you to read the paragraph multiple times to understand it properly. Keep your focus on the key points. Both terms are generally interchangeable.
Beneficial tips for paraphrasing:
The tips and tricks which students should follow at the time of paraphrasing a sentence or paragraph:
Students should start the first sentence with different note comparing to the original source. You should not give the starting for your paper exactly in the same tone, sense, and wordings as of the source text.
Use more and more synonyms. You can use the synonyms of words to avoid the risk of plagiarism.
Alter the structure of the sentence, i.e. from active voice to passive voice. Change the structure of the sentence to make it different from the source paragraph.
Divide the information to form different sentences. You can divide  One sentence into two or more to make a difference between the original source and your assignment.
Begin your initial phrases with a distinct point from the original data.
Replace the original words with their synonyms if possible.
Alter the structure of the sentence like from passive voice to active voice.
Break the data into multiple and distinct sentences.
We provide you with proper paraphrasing guidance!
Here we have understood the importance of paraphrasing the sentence, quote or a paragraph. There is a never-ending significance of paraphrasing for the students who write assignments in schools or universities. Paraphrasing is the most significant tool for essayists, novelists, journalists, etc. If you are good in paraphrasing, it can prevent your work from plagiarism by rephrasing the original source most effectively. Our writers not only paraphrase your content but also provide the facility of proofreading.
Sometimes you might have written the assignment and not sure before submitting, for this you can also take the help to proofread your written assignment. We can avail the wholly paraphrased content that is free from plagiarism.

If you want any more guidance for paraphrasing or any other assignment related issues, the experts of students assignment help are always available for your assistance. We can help for any form of assignment writing such as:

There is a need for paraphrasing tool for students at some point in time. We guarantee that you will find no better paraphrasing tool than our expert writers. But no need to worry as our specialists can help you in this regard by paraphrasing any content to the best.
We will put the perfect replacement for the sentences or words of your content, and use the better synonyms in this regard to make your writing work outstanding. Our writers for your paraphrasing needs are the best as you will not find any sort of plagiarism in the content written by them.