How to Write a Personal Statement – Explained With Examples & Tips
08/10/2019
|
George Orwell
|
1180
At the time of taking admission to the University or College, there is a nightmare that starts eating the head of the students as they are supposed to write best personal statement. Personal Statement Writing Help to students in such situations becomes very crucial.
Thus your personal statement can become the reason for your success and failure in getting admission to the subject of your choice.
What is a Personal Statement?
Students write  personal statement while getting admission in prestigious high-level educational institutes. On the basis of this personal statement, a student can take admission in a educational institution . Almost every student has to go through this process before a student manages to secure a seat in a university for pursuing an education. Writing a personal statement thus impart a big role in the career of the students.
Why a personal statement is given to the students?
A personal statement is known to check the interest of the students in the subject. They want to take up for their graduation and post-graduation. Most of the students claim that they love to read and know about the literary text. But when it comes to justifying it they fail to substantiate their point. The personal statement serves a good rule to out these students who fail to justify their purpose of taking a particular subject.
Students who deserve to get admission in the prestigious institutes of the country and world at large also sometimes fail to justify them as suitable for admission due to the poor personal statement. Therefore,   it is important to know how to write a personal statement for admission in the best institute. Students Assignment Help experts can serve a better purpose of helping out the students in such cases.
Example of personal statement for the graduates
If you are writing a personal statement for your college or university admission then reading the example of a personal statement is very crucial for you. Here is an example of writing personal statements for those who seek to get admission to the subject of literature. Follow these step by step instructions through example and prepare the outline of personal statement for getting admission in literature.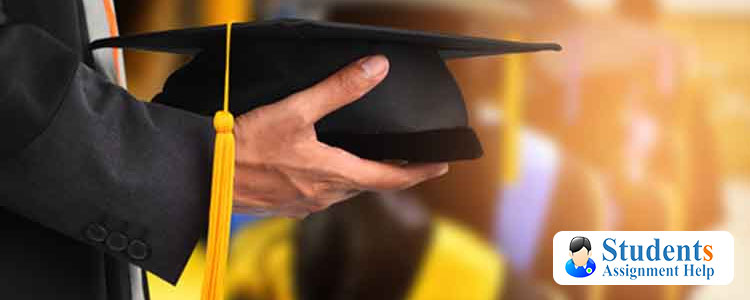 Introduction
I have been always inclined towards going through the literary texts. From the school days, I was very active in reading essays of various types. On the basis of reading I prepare critical notes on them. Now I am looking forward to turning this passion into My Academics and career by picking up literature as my core subject for high education.
Subject and justification for admission
The literature that I am involved with from the age of 13 is the part of my heart and soul and so far I have published essays, novellas and short stories in many major publications. To continue this passion there is a strong need to understand the basic concepts of reading a text.  I believe that is possible by having exposure to the best literary people of the world. . I want to learn about the major literary form and how to apply various philosophies and theories.
Conclusion
If I will get a seat for the literature at your University. My major intention is to give attention to the loopholes that I have while reading the texts. Developing some universal literature would be my priority. I for writing the best literature books will seek assistance from those who are experts in a particular field.
Tips for writing a personal statement for the College  Students
If you are also writing a personal statement then here are some ideas for writing it.
Do not write negative things about the subject in the personal statement in which you want to get admission.
Try to cite your points and achievements in the personal statement in such a way that they look very appealing .
Never write in an arrogant tone and always be humble to show the politeness of your nature through the words.
Do not commit the blunder of writing crap and spelling errors in your personal statement.
Personal statement editing help from the Students Assignment Help
Personal statement editing services to the students of graduation and post-graduation who are trying their luck in the various universities can be taken from the Students Assignment Help. You have the choice to even ask the professional personal statement writers to write my personal statement on time at the given deadline. This is because Students Assignment Help Experts are working in every way to give complete satisfaction to the students for getting admission in the best college and universities.