Paragraph Structure in Research Paper – Meaning & Importance
02/20/2020
|
George Orwell
|
1097
Meaning of paragraph
It is basically a piece of writing which consists of a series of sentences that are link  in order to develop a single main idea.  You need to present  main idea at the beginning of first paragraph. The main purpose of the first paragraph in research paper is to make the reader familiar with the topic chosen for research.The first paragraph which is a topic sentence consists of approx Two hundred and fifty words.

Importance of structuring paragraph in research paper
Structuring of a paragraph is very much essential as it enables you to present your ideas in a logical manner.
Proper paragraph structuring helps in avoiding confusion and misunderstandings.
It is the clear structure of the first paragraph in a research paper which provides the reader with guidance throughout the research
Proper structuring of a paragraph is very much important in order to develop a positive impression on the reader. A proper structure  of paragraph  helps in  developing an interest in reading  among readers.
Structure of paragraph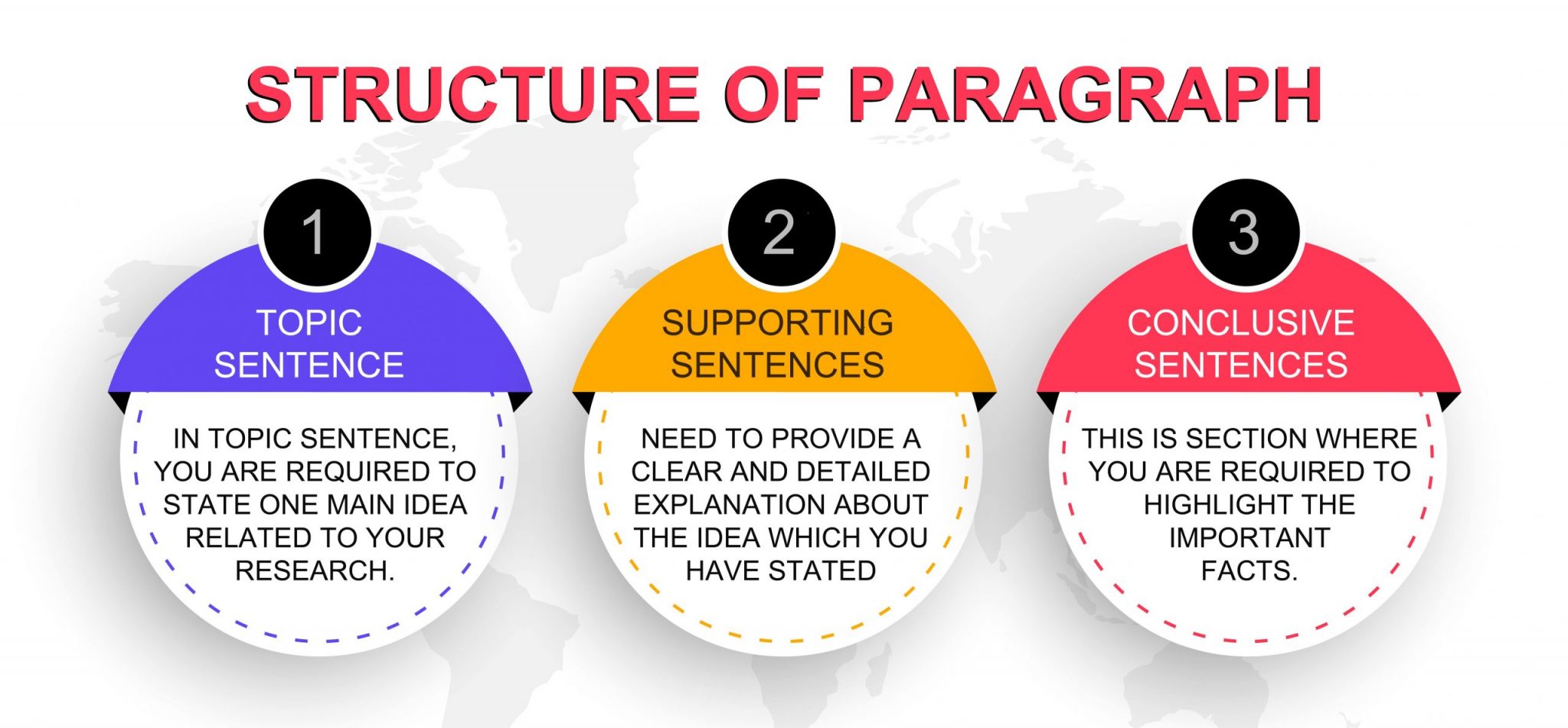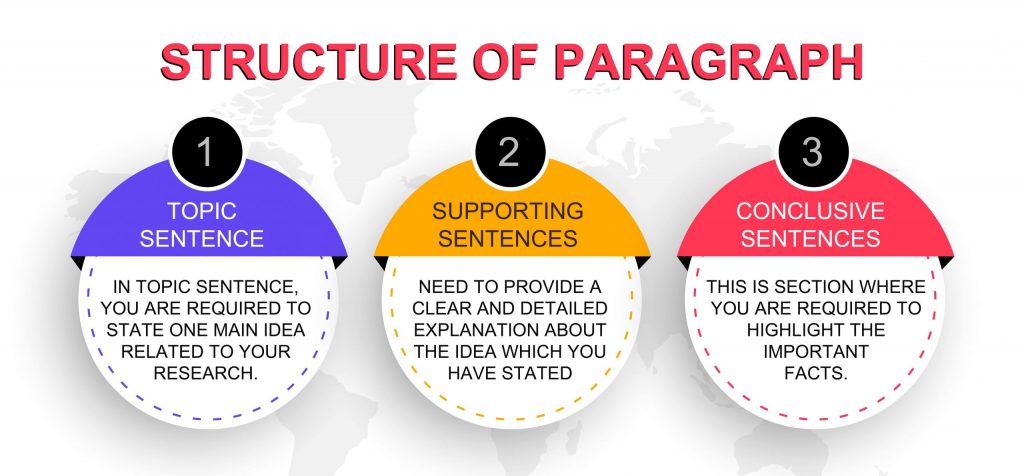 The structure of the paragraph in research paper is:
Topic sentence:
In topic sentence, you need to state one main idea related to your research.
While writing the topic sentence you should put the important information in the beginning.
Supporting sentences
Here, you need to provide a clear and detail explanation about the idea which you have stated above.
In addition to this, here you should provide proof and examples. This will provide the reader with ease in developing an understanding of the logic behind the idea.
You need to provide an explanation of your idea.
Students  should demonstrate the way your idea is relevant.
Conclusive sentences:
This is section where you need to highlight the important facts.
It is a section where you should summaries your main idea.
Use of new paragraph
The new paragraph can be utilized in a different case:
You can utilize new paragraph  for presenting unique ideas every time.
You can utilize a new paragraph in research paper for writing different topics.
Students can also use new paragraph for providing information about new facts or making a comparison between two things. Especially in the case of quantitative research, you can easily make a comparison between two data set in a new paragraph.
In research paper, a separate paragraph is utilized for presenting the introduction and conclusion.
If in the case of the literature review section in research paper when the paragraph as too lengthy you can split them in two for making it readable and under stable by the reader.