What is Plagiarism – Definition, Types, Consequences And Tips To Avoid Plagiarism
Definition
Plagiarism is the method of copy-pasting other person's ideas and showing it as your own created work. It can be considered to be as copying someone else's ideas . But using the words copying and borrowing can mask the sincerity of the offence.
It is also termed as copying and using already written work.  It is also referred to as the act of intellectual dishonesty and it has very serious impacts.
According to the Academic code of conduct,  copy-pasting is the serious offence. Without understanding the real meaning of plagiarism, you cannot avoid its consequences. So here's the look!

Types Of Plagiarism:
There are some obvious forms of plagiarism:- if you copy someone else essay exactly and submit as your own.  In addition to overt acts of academic dishonesty, other more complex forms of plagiarism lead to similar consequences.
 1 – Accidental plagiarism:-This type of plagiarism generally occurs if you miss to source the citation or wrongly cited the sources. It might occur due to organizing an unarranged research process and due to last moment time crunch. This means that in the absence of citing the sources properly. Such acts are considered to be as plagiarism. Instead of the fact that you had proper intention to give the credit.
2 – Direct plagiarism:- Direct plagiarism is the method of copying someone else's work exactly the word to word. Hiring and paying someone to craft the essay for you and submit it as your written work.
3 – Paraphrase plagiarism:- Paraphrase plagiarism refers to as showing someone else's work as your own by making few changes to it. It is the most common type of plagiarism.
 4 –  'Mosaic' plagiarism:- Mosaic plagiarism is generally the combination of direct and paraphrase plagiarism. This kind of plagiarism occurs while tossing numerous words, phrases, and sentences into your essay.
To Know More: Different kinds of Plagiarism
Why Students Do Plagiarism?
Here we explain all plagiarism  Causes:-
Owning someone else's work as your own.
Copying some words or ideas from someone else's content without giving the credit.
Forget to put the quotation in the quotation marks.
Providing false information related to the source of content.
Copying the sentence but not as it is, but with the help of paraphrasing without giving the credit.
Copying ideas from a source that it makes up the majority of your work.
You can avoid many cases of plagiarism by citing the sources properly.
What are the consequences of plagiarism?
The consequences of plagiarism include:–
Damaging the reputation
Violating university codes
Imprisonment sometimes
Legal and monetary repercussions etc
The consequences of plagiarism depend on the severity of the issue. A plagiarized assignment may lead to a failing grade, a suspension. This issue should not be taken lightly.  All the published and unpublished content are taken under the definition of plagiarism.
On the basis of the Merriam- Webster online dictionary, to 'plagiarize' can be referred to as:

Stealing and passing off the ideas or words of another person and showing it as one's own
Using information from other sources without giving them credit.
committing literary theft
Presenting as new and original idea derived from an existing source
How Will Plagiarised Content Affect Me?
There are different ways to understand the effect of plagiarism for different people:
Considering yourself as the victim of plagiarism:  Is this is the case, that someone has copied your content without taking your permission? In that case, you should first contact the writer as soon as possible.
The person who copied our material from online source might get money for your research work. And taking down content can be a much longer process. It is necessary that they should realize that plagiarising someone else's content without consent  is a serious offence.
Considering yourself as the culprit of plagiarism: Many people remain stressed that their content might accidentally get plagiarised. But utilizing enough time in the process of creating the content can help you this. You can use online plagiarism checker software such as turn tin etc to make plagiarism free assignment a plagiarism-free assignment.
If you found your content to be plagiarised then it is the hard time that you should take the action fast. You should remove the content if you had put it online.

It is understood to understand the meaning of plagiarism and its severe consequences :

Monetary repercussions
Destroyed student/profession reputation
Imprisonment
Legal repercussions
Hefty fines
Plagiarism Statistics: Complete Explanation
Along with the meaning, it is better if we understand certain plagiarism statistics. It can help you to keep yourself away from copying the work written by other people. Researches show that more than half of the student's population keep on copying and paraphrasing sentences from internet sources.
The plagiarism statistics report shows that a group of assignments submitted by students are the contents written by other writers. Other groups of the assignment submitted by students are copied from other sources completely. They used to submit the assignment without providing proper citations.
These plagiarism reports are just indexes and numbers, no one is working in the direction of decreasing this number. The students keep on committing plagiarize another person's work and doing the copy-pasting thing to submit their assignment on time. The consequences don't change with the fact that you have committed plagiarism unknowingly.
If you didn't have any intention not to cite the reference, still you have to face similar consequences like others.

The careless actions of many of the students can turn their life in the upside-down position.
It can put your education life into danger.
If you get to know about the statistics report of plagiarism, next time you will remain more alert if you think or try to copy someone else's work.

If still, it doesn't bother you, it will affect badly only you, not to the real owner of the content.
How Can I Check Plagiarism?
Checking for plagiarism is the easiest process in today's world. And with the increase in the plagiarism statistics, it becomes even more crucial to check for plagiarism.  Some plagiarism checker software is Turnitin Tool etc can help you to catch the plagiarised and paraphrased content.
This software works on highly advanced AI technology. This software can help you to confirm the originality of the content. They make use of the algorithms that scans the material very sincerely. The software can work for both educational and business purposes. There is much more software to check for the plagiarism through online mode.
How To Avoid Plagiarism?
It is not the purpose of everyone who writes the assignment, to steal another person's written content. There are many facts about plagiarism. It can come up as the result of poor preparation and a little unnerved awful decisions. Never become a victim of the plag. trap.
The students should follow these useful tips to craft original and creative content.
Tip no. 1 -You should start the research process as soon as possible
The students are advised to start the research process as early as you are assigned to a project. Go through all the information from different sources sincerely. You should take a break between each session to soak up all the information properly.
Take the key ideas from each source and explain it briefly in your own words. Do not reference the original text at all. Write the main facts and information from each and every source by using words of own. 
Tip no. 2 – Create an intense outline
As you complete research, you should create an overall and comprehensive outline for your assignment. Give focus to pinpoint your own created original argument.
While preparing the outline, consider that you are having a conversation with the sources that you are using. Instead of just copy-pasting or restating the source ideas, go through those ideas sincerel. You also need to think carefully about how the ideas can match up with your own ideas.
Tip no. 3 – Paraphrase 'blind'
If you are wishing to provide detail to the writer's ideas in the assignment you first understand it properly. If this process looks complicated to you, try to put the ideas in the conversational tone as if you are describing it to a friend.
Tip no. 4 – Keep the record of sources that you used:
Prepare a list of all the sources that you have read. Prepare a running bibliography by using a free bibliography generator tool.
Whenever you paraphrase ideas of the author in your assignment, Cite the source information just next to the relevant sentence. In case, you are assigned with long assignment paper, you can use a free citation organization tool such as  Tberotero and Endnote. You can avoid the accidental plagiarism by engaging in a little more organization.
Tip no. 5 – You can use an online plagiarism checker tool
Even though the online plagiarism checker tools are not infallible wholly, it is beneficial to check your assignment with the tool before doing the final submission. By using the plagiarism checker tool,  and find that unknowingly you have crafted sentence that relates with the source content.
There are free resources such as Quetext that compare your assignment with many more documents and search for close matches.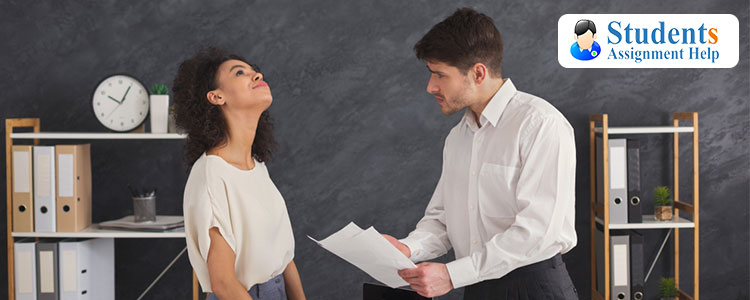 Plagiarism Is Directly Proportional To Low Grades And Loss Of Reputation:
No student wants their name to appear in the list of students writing plag. prone contents.
Have an honest communication with your teacher:- It would be the best idea if you communicate honestly with your tutor about your assignment writing. Confirm with your teacher that what is plagiarism according to them.
Be assured with your assignment is a sense that who said what:- You should differentiate between what is stated by you and other.  Using the ideas and arguments of others mostly considered as plagiarism. If you take any information from online sources, you must confirm the authentication of information.
It is important that the facts that you are using in your information should be valid and taken from current sources. Your work should depict the consistency of age and facts.
Run a thorough check online:- now it's time to check your paper for plagiarism by using the plagiarism checker. You can find plenty of websites and online tools to check the plagiarism when you search in Google.
The process of checking the content for plagiarism is very easy and hassle-free. You have to simply copy-paste the content that is to be checked, in the app or website. You will get a report by this in which all the content containing plag. will get highlighted. After changing the plagiarised content effectively, what you get is the 100% plagiarism free and unique content.
Plagiarism With Images, Videos, And Music
Making use of an image, video or music in your work in the absence of permission of the real owner or without providing the proper citation is referred to as plagiarised. These things are very common in today's world.
Stealing media from other websites to use it in your project either papers or websites.
Making a video using footage from others' videos or using copyrighted music as part of the soundtrack.
Performing another person's copyrighted music.
Composition of music that is stolen from another composition of other people.
Moreover, these media pose situations in which it can be challenging to determine whether or not the copyrights of a work are being violated. For example:
A photograph or scanned version of a copyrighted image. As an instance, the image of the book cover can be used to depict that book on a web page.
Recording of music or video in which the copyrighted music or video is playing in the background,
Recreation of the visual work by using a similar medium. As an instance, if you shoot a photograph that is having a similar composition and subject matter when compared to anyone else's photograph.
Recreation of visual work by using the dissimilar medium. As an instance, consider you are painting something that deeply matches with a photograph of any other person.
If you remix or alter the copyrighted images, video or audio, even if done so in an original way.
Still, Confused? Have No Ideas Of Avoiding Plagiarism? Stop Worrying We Are Here!
Now I think this article helps you to the depth to understand the meaning of plagiarism. Hope you all have understood that copy-pasting is an act of crime and always try to avoid while writing an assignment or other such things. If you are still facing problems in making your assignment free from plag, the experts of students assignment help are always there for you to help you provide you with any sort of help.
They will help you write the original assignment papers without making your study life at risk. The needy students can anytime come to us and ask us any of your queries, we assure to resolve it within a few minutes.
If you find any trouble citing the sources and referencing then you can take assistance from the specialists of students assignment help. We have more than 5000 scholarly PhD experts who can make your paper foolproof by performing the plagiarism checker.
You will get help for all your assignment needs such as reports, homework, presentations, coursework, case studies, term papers, dissertations, essays, etc. Our expert's team can help you to attain A+ grades with the help of our best-written assignments.
Here are some of the advantages of taking assistance from students assignment help:
Error-free and 100% original and unique assignment paper.
24*7 customer support with the fastest possible deliveries.
You will get limitless rework and revisions support without charging extra money.
Free SMS alerts and updates.
Free report on plagiarism as per request.
Very easy to afford prices and time to time discounts.