James Company Purchases Pipes and Fittings from a Variety of Vendors: Accounting and Information System Assignment, UMGC, US
Assignment Overview:
James Company purchases pipes and fittings from a variety of vendors, both wholesalers, and manufacturers. All vendors must be approved before a purchase order can be placed with a particular vendor. Only employees classified as purchase agents have the authority to place purchase orders. James tracks inventory by a unique inventory item number.
When merchandise received at the receiving dock is processed, only one receiving clerk counts the inventory items and records which items were received and enters quantities on the receiving report. Create an REA diagram for James Corporation's expenditure cycle as described above. Be sure to include all relevant entities, relationships, attributes, key attributes, and cardinalities (no need to do participation cardinalities).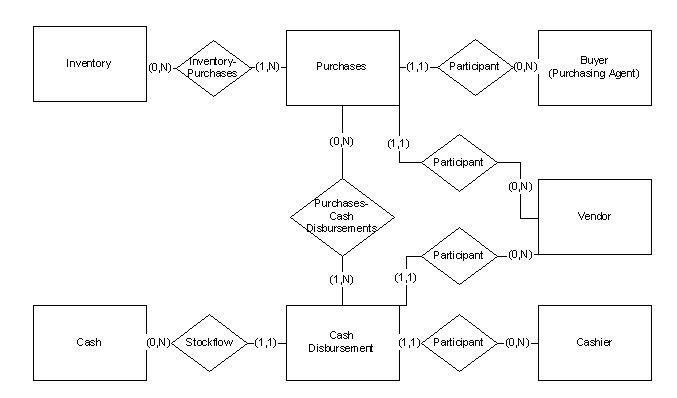 Note: use Ppt to perform the diagram
Quick Connect