Yoga benefits for Students
06/20/2020
|
George Orwell
|
791
|
The day of 21 June 2015 has been celebrated as a first International Yoga Day across the world. It was the best effort the indulge people towards Yoga. In this pestilent competitive environment, everybody has to make hard efforts to sustain (especially for students). The "stress" has been a part of most of the people's life.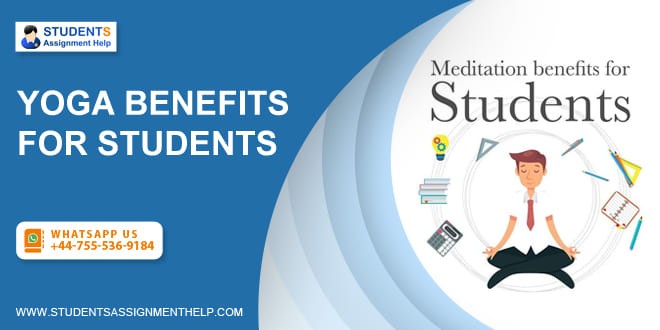 Students keep standing at the decisive stage of their lives so that they feel more stress than others. Yoga is an ancient practice that helps in removing mental imbalance condition such as stress, depression, anxiety, and others. Yoga could be more useful for them. It establishes connectivity between mind and soul and induces concentration power. The point should be noted that the focused study helps students to achieve good grades in examinations.
Let's Discuss Briefly Some Other Benefits of Yoga :
Creativity Booster :
Many researchers have proved yoga as a creativity booster in people. The students can take advantage of it. Students have to pass through the research work in their academic career. By the means of yoga, students may generate new creative leads in their research work to produce something innovative.
Induces Discipline :
Yoda induces discipline in its practitioner. By practicing it regularly, students may generate healthy habits and learn to manage a disciplined life. Through this discipline, they realize their academic responsibilities.
Reduce Obesity Problem :
Obesity is the common issue that has extended its arms since last few years, and this issue is turning more dangerous day by day. Yoga is the scientifically proven method to control obesity. It removes the extra fat from the body and gets relaxation.
Stress Buster :
Yoga is a great stress buster. If the students start their daily life routine with a few minutes of yoga, they can see the significant improvements in their lives. Yoga helps to get relief from stress. Each student can get relief stress by simple breathing, controlling within Yoga.
StudentsAssignmentHelp wishes you a healthy and prosperous life.